For a country famous for its vast steppes and nomadic culture, one would think the Mongols know all about their traditional home called "ger". But surprisingly many citizens don't. Especially the younger generation in the cities, with their apartment blocks and digital distractions, have no knowledge or skills to set up or disassemble this unique symbol of sustainability, which is why the Global Shapers Ulaanbaatar Hub initiated the "Mongol Ger" project.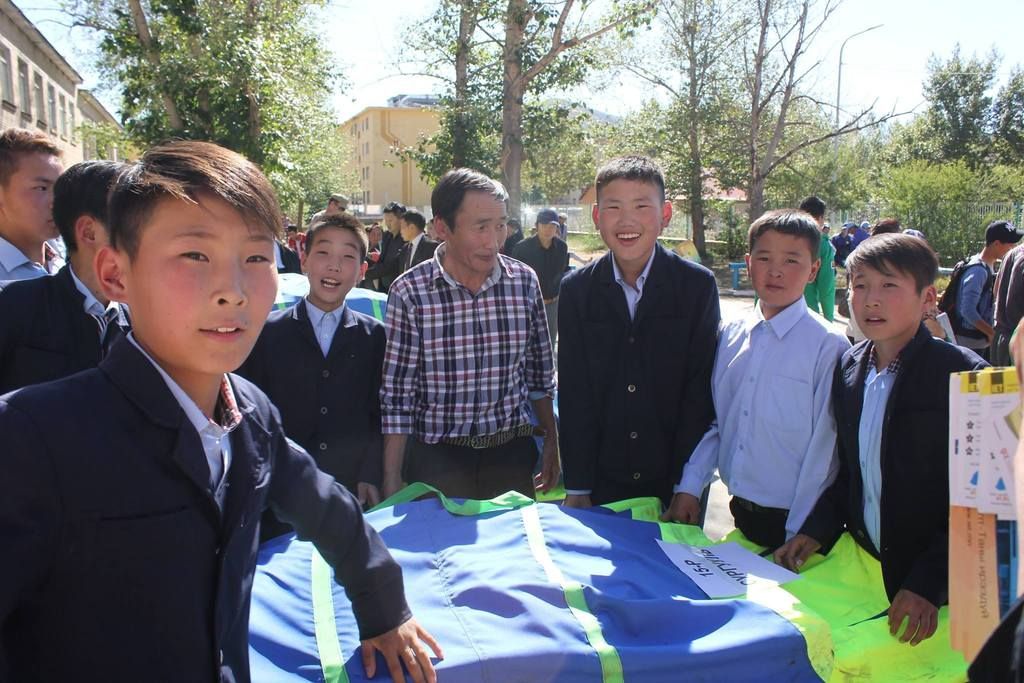 The project's mission has been to supply secondary and high schools in Ulaanbaatar with gers so that students learn hands-on about how to build and disassemble a ger. As the Mongol Ger project's Phase II kicks in, the shapers have been handing over the life-size traditional felt tents to public schools of the capital, Ulaanbaatar. Last week, shapers Altangunii Jargalan, Batsaikhan Khashbat, Namnandorj Bayaraa, Tanan Bat-Erdene and Anar Bayarsaikhan handed over gers to 16 schools in Khan-Uul, Sukhbaatar and Bayangol districts.
Along with the project kick-off when 14 gers were distributed, the project has delivered 40 gers in total. When ger rediscovering is included into the national general education curriculum, the students will have hands-on classes with gers as a school. The best part is that the gers are made by students of Technical College, who are now trained in manufacturing gers as well. During the hand-over, shapers thanked the sponsor: Rio Tinto/Oyu Tolgoi.
"I feel the younger generation is alienating the historic culture, like everyone in the city does, and this is actually a response to this unwritten issue," says Otgonbayar Namsraijav, a local community leader of a group named Khanzaluus. The hand-over ceremony was also witnessed by local governor's office officials who thanked the Shapers group and announced a competition within the schools on furnishing the gers the fastest. "The schools now have an important cultural piece, and it's important that they don't stare at it, but actually interact with it. So, we thought what better way than to furnish it with things inside, and announced a competition amongst the schools with a prize for the winner."